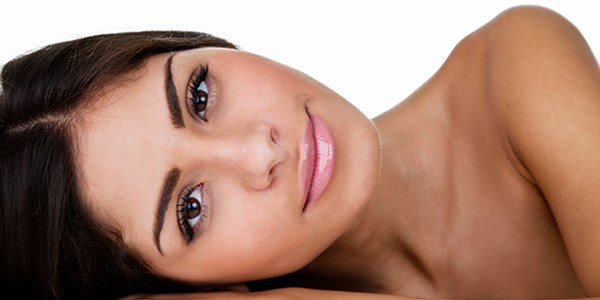 Laser Hair Removal
Lasers produce highly focused, intense beams of light that are absorbed by dark pigments in the hair follicles beneath the skin's surface and converted to heat, destroying the follicles and preventing hair growth. Multiple treatments are required for complete hair removal — the follicle must be "active" at the time of treatment, and not all follicles are active at the same time. Treatments are needle-free and do not require anesthesia. Most patients feel nothing more than a slight sting like the snap of a rubber band.

Skin Rejuvenation
Medical Grade Microdermabrasion
Medical Grade Microdermabrasion improves mild to moderate sun damage, scarring, wrinkles and other superficial skin problems. A gentle stream of tiny particles exfoliates the outer layer of skin and provides a fresh, glowing, younger appearance. The particles scrape away the surface layer of aging or damaged skin, which is then brushed off with the microdermabrasion vacuum tool with no need for anesthesia. Only a small amount of skin is removed, so sensitive areas such as the face, chest, arms and hands can be treated. Results are comparable to a light chemical peel and should be immediately visible. Microdermabrasion is often performed in conjunction with other skin renewal procedures, such as laser treatment and chemical peels. Multiple treatments are recommended for full effect.
Vitalize Peel
The Vitalize Peel is a unique break-through formulation of mild acids that provide a complete, consistent and safe peel with no "downtime" and predictable results for all skin types. This non-invasive peel creates a softer, smoother younger looking complexion.
Rejuvenize Peel™ Or (Laser In A Bottle)
Rejuvenize Peel™ or a Laser in a Bottle. This type of Chemical Peel is indicated for moderate to severe skin conditions including sun damage, lines and wrinkles, acne, acne scarring, and melasma. Significant improvements after just one peel. Noticeable improvement in skin texture and tone, smoothes fine lines, wrinkles, and rough textures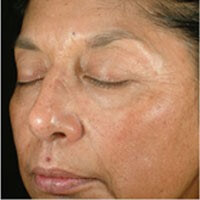 Before the peel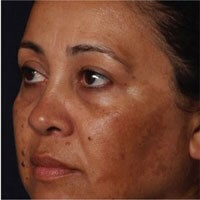 After three peels
---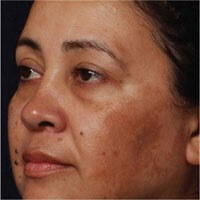 Before the peel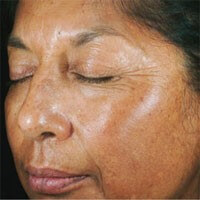 After two peels
---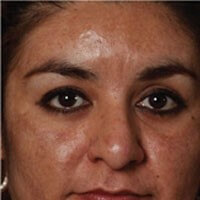 Before the peel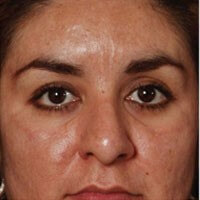 After two peels
---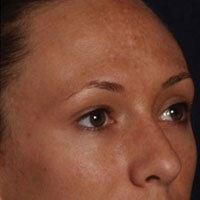 Before the peel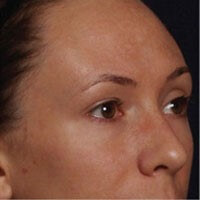 After three peels
BOTOX® And Dermal Fillers
BOTOX® Cosmetic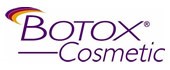 BOTOX® Cosmetic is commonly used to reduce or eliminate the appearance of facial wrinkles. It is injected under the skin into areas surrounding the eyes, forehead and mouth to smooth crow's feet, frown and worry lines, and lines on the neck. Made from a purified protein, BOTOX® injections block nerve impulses, weakening muscles to relax wrinkles and give the face a rejuvenated look.
JUVÉDERM® Injectable Gel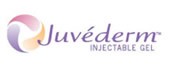 JUVÉDERM® is an injectable gel that gently reverses many signs of aging in the face, including fine lines and wrinkles, crow's feet, thinning lips and loosening skin. It can also "plump up" the lips, sculpt the cheeks, and restore a youthful oval shape to the face. It is made with hyaluronic acid, a natural substance found in the body that works with collagen and elastin to give volume and support to the skin. Because it is non-animal-based and highly biocompatible, no pre-treatment testing is needed. JUVÉDERM comes in three formulas optimized for the depth of the area being treated. Results last about 6-9 months and can be made to last even longer with a simple follow-up treatment a few weeks after the initial injection.
---
We incorporate Sonic Skin Cleansing and Sonic Infusion to our facial procedures. The sonic cleansing action gently lifts dirt and sebum to clear pores and prepares the skin to better absorb moisturizers and serums. Sonic micro-massage gently infuses serum into the epidermis for an immediate noticeable reduction in fine lines and wrinkles around the eyes, forehead, and lip area.
Medical Grade Skin Care & Products
Obagi®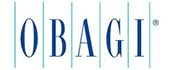 Obagi is a brand of skin care products designed to develop and maintain healthy skin through an advanced line of cleansers, toners, eye creams, sunscreens, serums and other beneficial products. These products, available only from a physician, have been used for many years to improve the appearance of the skin, reduce the signs of aging and treat and prevent some of the most common skin conditions, including acne, rosacea, sun damage and more. With a unique combination of vitamins, minerals and other natural elements, each product is designed with a distinct function to produce healthy, beautiful skin.
Neocutis Bio-Cream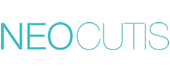 The first and original skin cream formulated with PSP, a complete protein blend of Human Growth Factors, Cytokines and Interleukins to help rejuvenate and soothe skin. Our secret weapon to diminish scars and heal sun damaged and aging skin.
Latisse®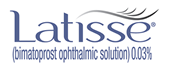 The first and only FDA approved prescription treatment for inadequate or not enough eyelashes. Latisse solution will grow lashes, making them longer, thicker, and darker.