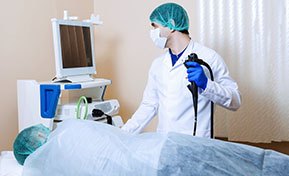 What is Colposcopy?
The colposcopy procedure is used to magnify certain areas of the body and diagnose abnormalities.
Vulvar Colposcopy
A vulvar colposcopy examines lesions on the vulva and is often used to identify cancer or human papillomavirus (HPV). The colposcopy is usually performed as a follow-up to an abnormal pap smear.
The procedure involves the insertion of a speculum and, with a colposcope, magnification of the area to 10 to 40 times its normal size. If any abnormal cells are noticed, a biopsy of the tissue may be done.
A colposcopy is a very safe procedure with few complications.
Schedule Your Appointment Today!
To schedule your testing appointment, please contact one of our locations today!